HOW TO ACHIEVE
SUCCESS

IN LIFE?

How to achieve success in life? That's easy if you can follow these steps: Set your self a goal, break it down to tasks, remember 'REVIEW YOUR GOAL EVERYDAY' and complete tasks.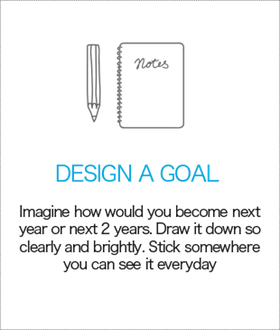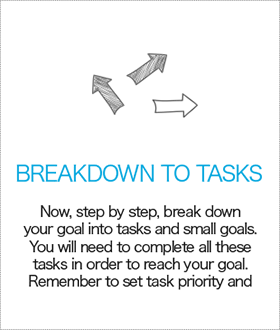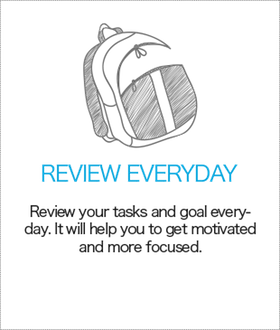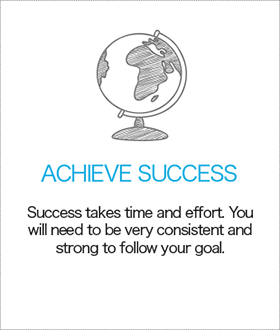 GOAL REMINDER
App that will change your life, help you achieve success like speed of rocket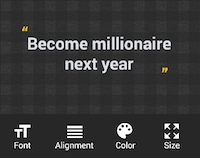 SET YOURSELF A GOAL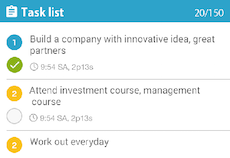 TASK BREAKDOWN WITH PRIORITY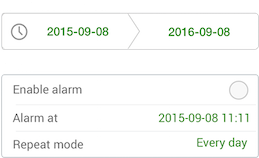 REMIND EVERYDAY
The app is a great tool which supports NLP(Neuro-Linguistic Programming)
Million people all over the world are using NLP as a tool to program their mind for success. What they do is to draw a big goal on a paper and stick it on the wall so that they can see it everyday. We believe that mobile technology is so good in this case. We can draw on mobile and stick it on your screen so that you can look at it anytime during the day.
Try to create and complete your task list. We added task priority and deadline so you can easily see what to do first and what is more urgent.
Let us build a better world
Download the
Goal reminder app